We wrapped up the AFC last week, when it comes to the players I'm watching out for.  If you missed the AFC North, AFC East, AFC South, or AFC West make sure you go check them out! Let's move to the NFC, starting with the East where there is a trend..
Dallas Cowboys QB Dak Prescott: I would love to be watching Zeke right now, but unfortunately while he holds out, that is not an option. But Dak is certainly an intriguing player, with his contract status looming. He is certainly someone you want on your team, and leading your franchise, but is he worthy of being the highest paid player in the league? Certainly not. But if he can lead the Cowboys back to the Playoffs, his camp definitely has some leverage heading into negotiations. It's a huge year for #4.
New York Giants QB Eli Manning: Manning, 38, is coming off one of his better seasons(66% Completions, 4299 yards, 21 touchdowns) in the NFL, but that did not stop the organization from drafting Daniel Jones with the 6th overall pick in this Springs draft. I personally don't think that Jones should see anytime this season, even if the Giants  struggle. If the team is smart, the ball will be out of Eli's hands a little more, with an increased focus on All-World running back Saquon Barkley. Could this be it for Eli in big blue? Time will tell.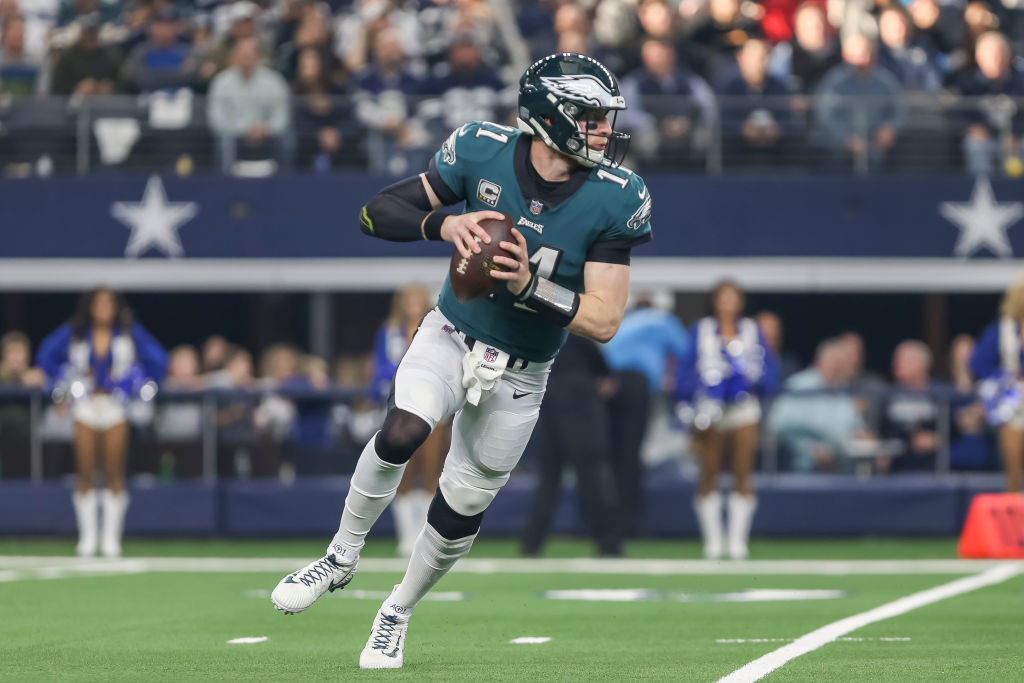 Philadelphia Eagles QB Carson Wentz: Wentz NEEDS to stay healthy this year, with Nick Foles now in Jacksonville, it would now be Josh McCown running with the first team if he were to go down. There is no denying Wentz's ability when he is healthy, and he was well on his way to the league's MVP before he was hurt in 2017. A healthy Wentz would make the Cowboys/Eagles race for the division title very, very close.
Washington Redskins RB Adrian Peterson: At 34 years old, Peterson is one of the oldest Backs in the league, but reports say he is looking great. With the uncertainty at the Redskins Quarterback position the running game will be huge. Another player to watch is someone who will be looking to take reps away from AP, and that is second year player Derrius Guice. The team was really high on him last season when they selected him in the second round of the draft, out of LSU. It's been just over a year since he tore his ACL, and he should make his 2019 debut this week against the Falcons.
Up next, I'll look at the NFC North!